pHRESH PROBIOTICS is not your average probiotic! Formulated with a combination of 14 carefully selected strains of good bacteria (probiotics) + an added 325mg of Cranberry in ONE amazing pill. With 50 billion CFU of good bacteria proven to combat and reduce yeast infections & UTIs will leave you feeling fresh, tasty, and healthier than ever! Get your daily probiotic, prevent yeast infections, and UTI defense–all in one capsule. A daily probiotic that supports a balanced pH, bacteria & urinary tract health.
"The best thing for PH Balance, maintains my health and wellness. I will use this product for life, PERIODT!" - Candice
WHY DO YOU NEED TO TAKE DAILY PROBIOTICS?

External factors such as hormones, stress, medications, and age can disrupt the normal proportion of vaginal probiotic species that protect it. pHresh Probiotics was developed as a total approach to women's wellness by combining actives and cultures that support both vaginal and urinary tract health.

It promotes a healthy vagina by balancing yeast and bacteria while also supporting your digestive & immune system.

With women's biology in mind, our probiotic formula delivers essential bacteria to the body to keep your gut healthy and maintain everything from vaginal pH levels to urinary tract health.

Our formula features a concentrated cranberry extract powder that combats urinary tract infections.

Maintaining good bacteria is essential for keeping infections away! This daily probiotic includes 14 probiotic strains and an added 325mg of cranberry per capsule, so you won't need any additional cranberry capsules. Get your daily probiotic, prevent yeast infections, and UTI defense–all in one pill.

Each bottle includes 30 Vegan Capsules for a full 30 Days Supply

Formulated with super ingredients to:

Support vaginal health & wellness
Balance pH
Promote good vaginal health by balancing yeast & bacteria to prevent infections
Contains cranberry powder for preventing UTIs
Support the immune system & digestive health
Great for urinary tract health
Suggested Use: As a dietary supplement, take one (1) capsule with 8-12 fl oz of water daily. May be taken anytime during the day with or without food.
STORE IN A COOL, DRY PLACE


Cranberry Powder 350 mg
Probiotic Vegan Blend (50 Billion CFU) 125 mg:
Lactobacillus acidophilus, Lactobacillus plantarum, Lactobacillus gasseri, Lactobacillus paracasei, Lactobacillus fermentum, Lactobacillus casei, Lactobacillus rhamnosus, Lactobacillus salivarius, Streptococcus thermophilus, Bifidobacterium breve, Bifidobacterium infatis, Bifidobacterium longum, Bifidobacterium lactis, Bifidobacterium bifidum.

Other Ingredients: Vegetable Cellulose (capsules), Vegetable Stearate, Natural Silica.
*Please note - we are in the process of transitioning into our new packaging. You may receive current packaging or new packaging with your order until we fully transition. No worries it's the same great product you've come to know and trust.


Warning: For use by healthy adults only, not recommended for persons under the age of 18. If you are pregnant or nursing, consult your health care provider prior to using this product. Seek advice from a healthcare professional before taking if you have any pre-existing medical condition to ensure it is safe to take this product. In case of accidental overdose, contact a poison control center immediately.


Results not guaranteed and may vary from person to person.

These statements have not been evaluated by the Food and Drug Administration. This product is not intended to diagnose, treat, cure or prevent any disease.

KEEP OUT OF THE REACH OF CHILDREN
Order processing requires 1-5 Business Days PLUS shipping method you choose at checkout*. Signature may be required for items over $100. 
Business days are Monday to Friday excluding holidays
Once your order is shipped, a tracking number will be sent to you via email so you can track the status of your shipment.
*Please note that sales or massive shipment periods overrides regular processing time noted above.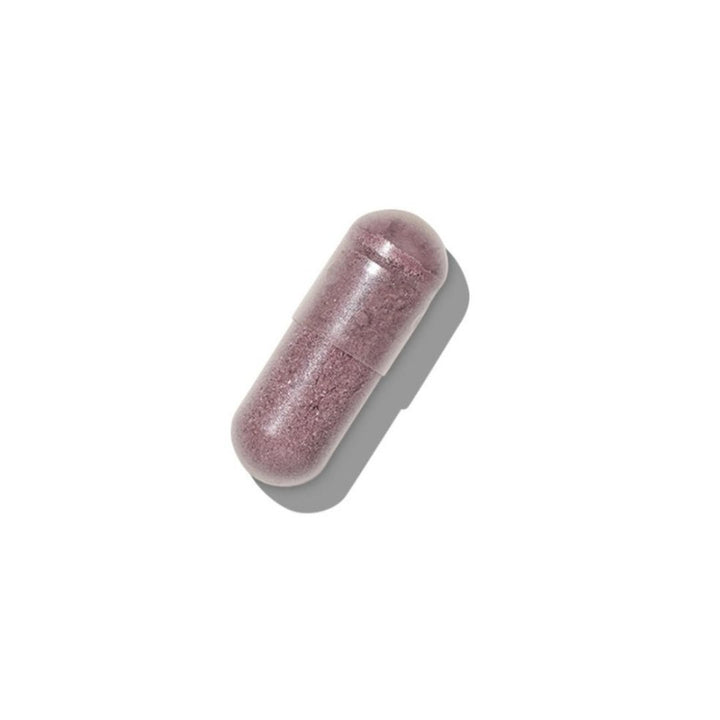 Made with only clean ingredients
Helps target vaginal inflammation & digestive issues

Promotes balance in vagina & gastrointestinal tract

Helps to keep 'bad' bacteria at bay while supporting the health
of 'good' bacteria. It also assists in
the digestion of protein.

Has immune-boosting, antimicrobial & cholesterol-lowering
properties.
If you check any of these boxes, Phresh Probiotics is for you!

You're sexually active

You're concerned about your vaginal scent & taste

You often feel vaginal discomfort

You're prone to vaginal imbalance


Vaginal Probiotics are strains of beneficial bacteria found in healthy vaginas. Usually strains of lactobacilli, these strains contribute to overall vaginal balance and help maintain healthy levels of yeast cells, and beneficial bacteria.

Studies have shown that probiotics can show positive effects within 1 to 2  week, and are most effective when taken as part of your daily supplement routine. Results may vary.

Phresh Probiotics is a natural, proprietary vaginal health probiotics supplement formulated to support healthy vaginal pH, odor, yeast balance, and flora.

Consult your physician before taking if you have a medical condition, or are taking any medications. Keep out of reach of children.

Take 1 Phresh Probiotics capsules with 8 oz of water, daily — or as directed by a healthcare professional. May be taken with or without food.
i love it
i love this phresh pills i will order more very soon
Amazing
Within a day or two I notice a difference. Will definitely be getting more.
Probiotics
The best thing for PH Balance, maintains my health and wellness. I will use this product for life, PERIODT!
Good Probiotic
I feel as if they are working. I have noticed a fresh feeling since I have been using them. I would be purchasing them again.
Erase my review please didnt mean to give a thumbs down the product is awesome.
Love how everything was packaged in one box
I will keep you updated on everything very soon
Need Help With Your Routine?
Let's build your personalized routine together.